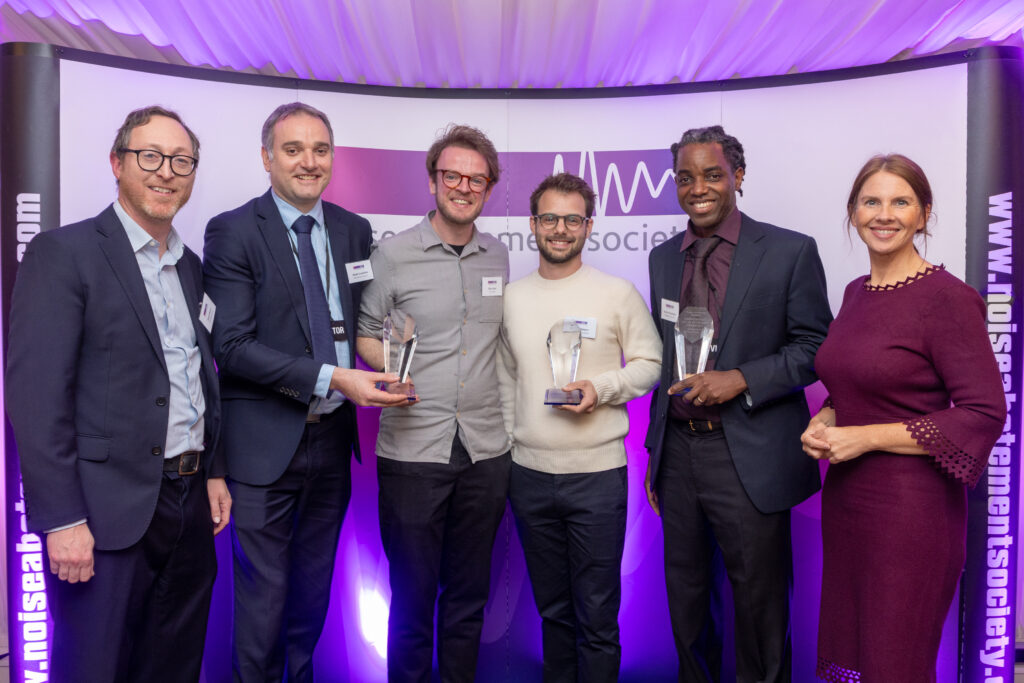 On the evening of Wednesday 25th October 2023, we were the Winner of the John Connell Local Authority Award 2023 for our recent project named "Enhanced Green Routes tranquil routing app to reduce exposure to pollution, increase wellbeing and progress towards Sustainable Development Goals", a collaboration between Go Jauntly and Bristol City Council.
The John Connell Local Authority award recognises services and projects that are shining examples of cooperation, and creative solutions to solve noise problems within the community and is presented by the Noise Abatement Society, at the Houses of Parliament.
Aiming to encourage more regular walking, wellbeing and a reduction of stress in its local population, the collaboration produced a bespoke 'Green Routes' App to support healthier and more sustainable walking journeys. Our data results from the surveyed participants showed that greener alternatives could increase the likelihood of choosing walking, over other travel modes, by 36%. If scaled to the entire City's population, the feature could increase time spent in nature by a huge 2.9 million hours.
We were presented the award by Trudy Harrison MP, Parliamentary Under Secretary of State for the Department for Environment, Food and Rural Affairs (Defra) and received a statement on behalf of the Noise Abatement Society saying:
"Congratulations to Bristol City Council, Tranquil City and Go Jauntly – the positive results of this collaboration could make an enormous impact on community health and wellbeing in the long term." Gloria Elliot OBE, Chief Executive, Noise Abatement Society.
We are so honoured to receive this award, which demonstrates our unique approach using data and technology to increase access to nature in the city for health, wellbeing and more sustainable cities. It also recognises our innovative approach to quantifying the benefits of our interventions towards local policy indicators alongside more globally relevant United Nations Sustainable Development Goals (SDGs).
We'd like to thank our friends at Go Jauntly, as well as Darron Hamilton at Bristol City Council for their support, as well as to all the Bristolians that took part in the workshops for sharing their perspectives on discovering greener, more tranquil routes in the city.
Photo: Photo L-R: David Ward (ROCKWOOL UK); Adam Crowther (Bristol City Council); Allan Weir (Go Jauntly); Grant Waters (Anderson Acoustics); Darron Hamilton (Bristol City Council); and Trudy Harrison MP, Parliamentary Under Secretary of State for the Department for Environment, Food and Rural Affairs (Defra)