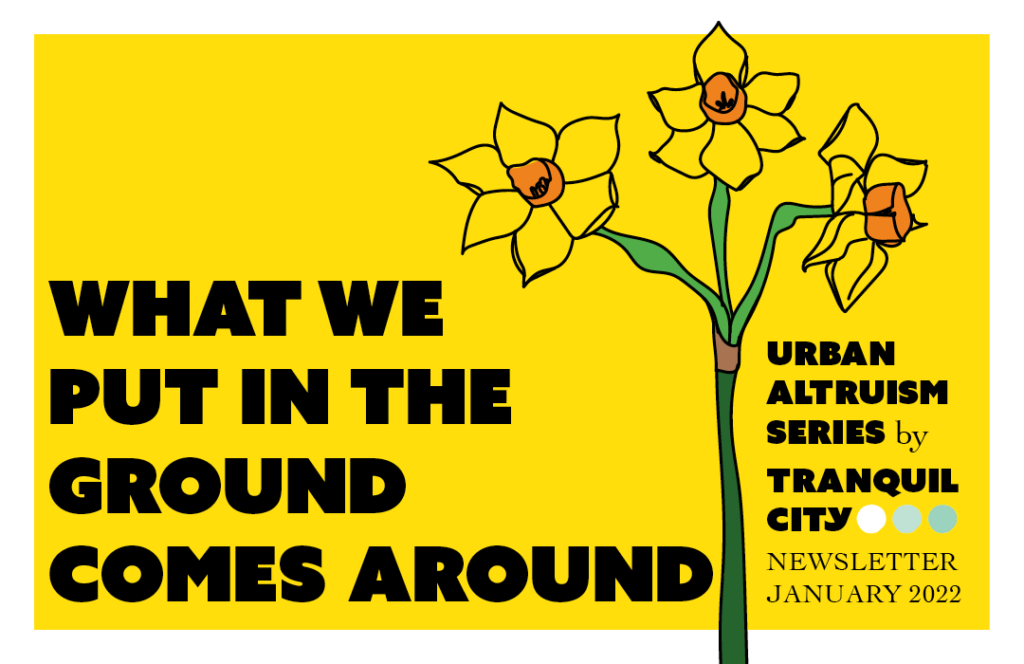 We are launching a brand new monthly newsletter for our community to share in-depth thought pieces, news updates, tips on living a more Tranquil City life and upcoming events. The newsletter forms part of our new campaign for 'Urban Altruism Towards a Tranquil City' and is launched on ThriveLDN's #GreatMentalHealthDay to raise awareness for how we can all live healthy, balanced and connected lives in the city.
The newsletter contains:
Urban Altruism Towards a Tranquil City – A campaign to promote positive connections to people, wildlife and the living world.
Enhancing the Green Routes Feature in Bristol with Go Jauntly.
GLA's Updated Air Quality Model Shows Improved Tranquillity.
10 Tranquil Walks Scheduled for 2022 to Explore New Areas.
Top Tips for a Tranquil City Life: Sharing the latest research on living well in the busy city.
Good News & Good Reads: Latest happenings, articles and books towards a more Tranquil City.
Upcoming Events
Tranquil Space of the Month!
Read the January 2022 Edition here! Signup for the newsletter via our mailing list (see below!).
Each month we will be giving away 50 free posters for your front window or office to share positive vibes! If you would like a poster, please send an email to hello@tranquilcity.co.uk.
Hope you enjoy it! Share it with someone who might be struggling with the January blues. Because we all need a bit of kindness these days.
Keep it tranquil.
The Tranquil City Team.